Can Your Pharmacist Prescribe? Here's What They Can and Can't Do
Posted July 9, 2019 by Michael Chamberlain
Your clinical pharmacist is an indispensable member of your health care team. They're available to advise patients on topics such as health, diet, exercise, and stress management. And they can also provide important information on products.
Some pharmacists are also involved in research work for pharmaceutical manufacturers and can be employed at colleges as part of the teaching faculty, actively teaching classes and also perform research in a number of areas. So, along with this large range of skills they can offer, did you ever wonder if they can prescribe your medication? Read on to find out.
First the quick answer…
Can a pharmacist prescribe? 43 States now allow pharmacists to prescribe drugs for minor health problems and ailments which do not require a diagnosis. Pharmacists in Florida are also able to write prescriptions for a limited set of drugs. Only New Mexico, Montana, and North Carolina allow pharmacists to prescribe drug therapy.
Now that we've seen when a pharmacist can prescribe, let's take a look at some of the situations where they cannot prescribe.
When Can a Pharmacist Not Prescribe?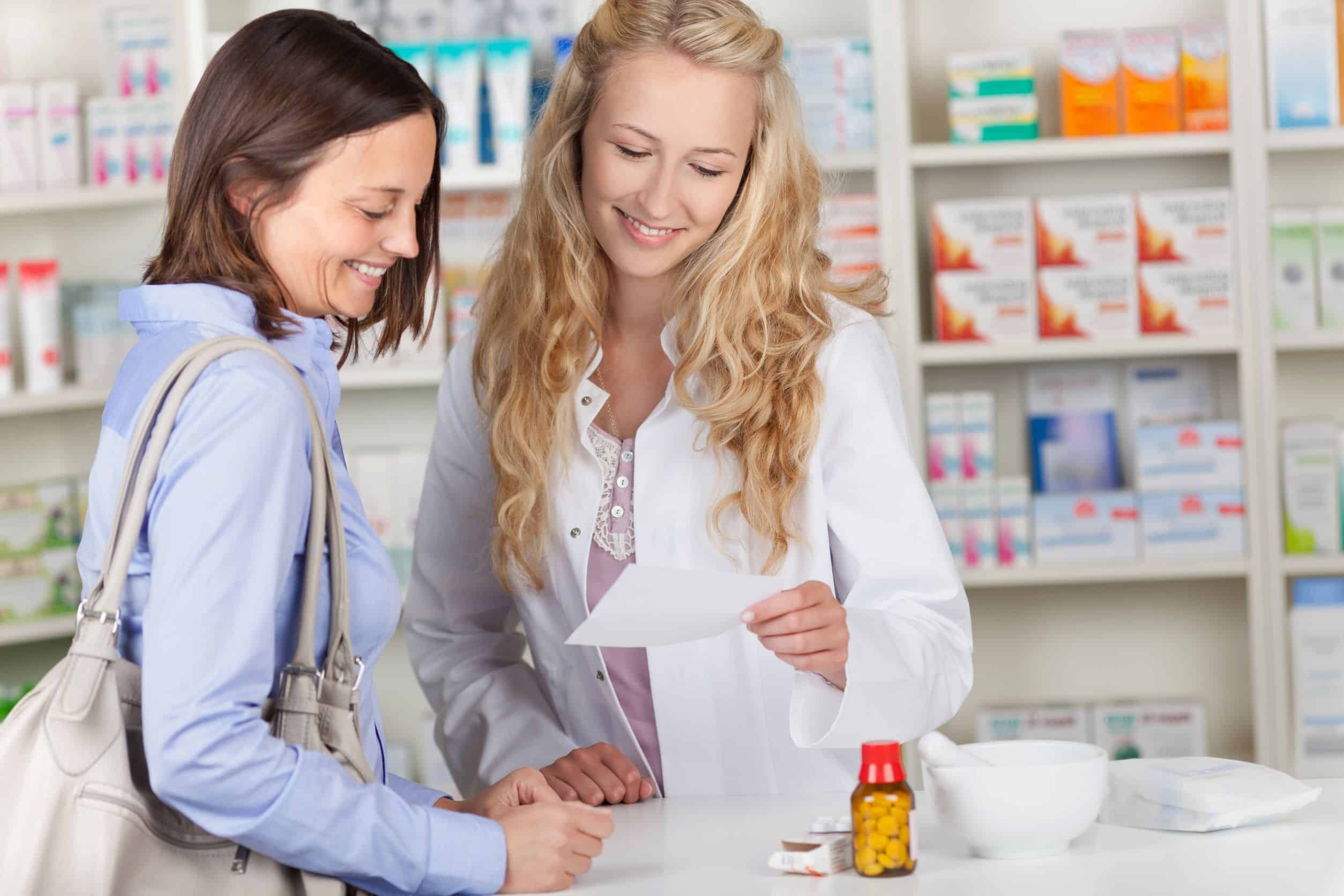 Your local pharmacist, although able to prescribe in some circumstances, is not able to prescribe for any condition or illness where the following warning signs are present in a patient.
If there may be the presence of an undiagnosed illness

If there are any indications that suggest an unusual reaction to a medication

If there may be a decline or a change in the function of a major organ
Through the use of a collaboration agreement, clinical pharmacists are able to prescribe medication under certain circumstances. To make this a little easier to understand let's take a look at the role of a Clinical Pharmacist and understand the meaning of a 'Collaborative Agreement'.
What Is a Clinical Pharmacist?
Clinical Pharmacists provide care to patients with the use of medication. They also work in other health-related areas such as promoting health, disease prevention management and work to improve patients' general health. These kinds of pharmacists often work in conjunction with nurses, doctors and other professionals concerned with healthcare.
What Is a Collaborative Agreement?
Collaborative practice agreements (CPA's) are legal documents that establish a relationship between pharmacists and collaborating physicians. This agreement then allows pharmacists to deliver drug therapy management. This collaborative agreement specifies certain functions, under specific situations and sets of conditions, that pharmacists are allowed to provide in relation to patient care as a self-regulating individual.
However; pharmacists can deliver many other services without the requirement of a CPA, such as patient counseling and education, prescription reviews, referrals, and disease screening.
Now that we've understood that your clinical pharmacist observed the above agreement in order to prescribe patients with medication, let's take a closer look at the range of circumstances in which they're allowed.
When Can Your Pharmacist Prescribe?
If you are wondering if your pharmacist is able to help you with your prescribing, take a look below at the following circumstances where your local pharmacist will be able to assist you.
If your particular ailment has previously been diagnosed by a doctor or has been assessed by a specialist nurse, of which you have already received a former prescription.

You will not be able to receive a prescription from your pharmacist if you have been treated three times in the last year for a Urinary Tract Infection.

For your pharmacist to be able to prescribe, you must have clearly identifiable disorders or ailments.

If your last treatment was for any of the below disorders and specifically less than four years ago, other than urinary tract infections (UTI's) of which you need to have been treated less than two years, or primary dysmenorrhea and hemorrhoids which should be less than twelve months.
Take a look below at the list of 12 ailments which can be prescribed by your pharmacist.
Atopic Dermatitis (Eczema)
Diaper Rash (Newborns)
Acne (Mild Cases)
Cold Sores
Thrush (After the use of inhaler/pump)
Allergic Rhinitis
Mouth Ulcers
Allergic Conjunctivitis
Yeast Infections (Women's Health)
Urinary Tract Infections (Women's Health)
Dysmenorrhea (Women's health)
Hemorrhoids
Who Else Can Write Prescriptions?
Although we now know that in some states and under a particular set of circumstances, pharmacists can prescribe, you may be wondering which other health care professionals are also able to provide a prescription. Let's take a look below.
Prescription writing is governed by National or local legislation. Currently, in the US, doctors have the most comprehensive authority to provide a patient with a prescription. This includes the below types of doctor or physician.
M.D –

The abbreviation M.D is derived by the Latin name for Doctor of Medicine, which is 'Medicinae Doctor'

D.O –

A doctor of osteopathic medicine

D.P.M

– Podiatrists are doctors who treat such conditions which relate to the leg, foot, and ankle.
Registered nurses and other advanced practice registered nurses, for example; midwives, have the power to prescribe, and as above in some states controlled substances are limited.
In all 50 states and the District of Columbia, licensed, certified Physician Assistants (PA's) are given the authority to prescribe. However, in some states, there are limits to this with regards to controlled substances.
Along with Doctors, Nurses and PA's, there are many other healthcare professionals who are also able to prescribe within their area of expertise.
Certain eye diseases, spectacle issue, corrective eyewear, and contact lens prescriptions are allowed to be prescribed by optometrists in all 50 states.

Dependant on state practice laws, Chiropractors may also have the power to write prescriptions.

In certain states, RxP legislation has been passed to allow clinical psychologists who have also received specialized training in script-writing to prescribe any drugs which treat mental and emotional disorders.

All dentists and veterinarians are allowed to prescribe in all 50 states plus the District of Columbia.
Let's now take a look at other situations in which a pharmacist can help you.
Can My Pharmacist Extend a Prescription?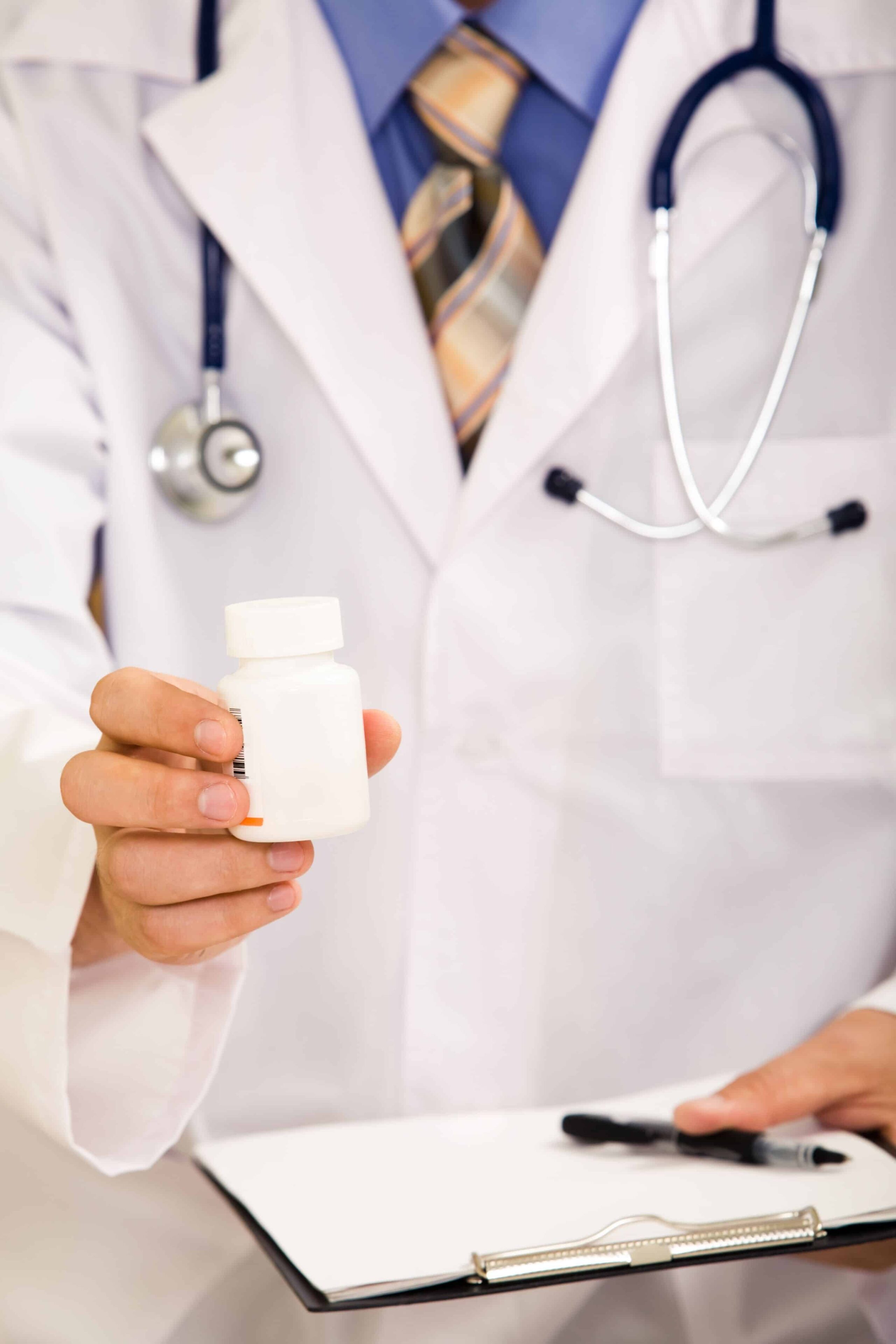 Sometimes there are circumstances which may mean you need an extension to a prescription, such as if your next doctor's appointment is too far in the future, or if your prescription has expired. Providing your prescription no longer has refills, they can extend a prescription for a limited time, so as not to interrupt your drug therapy program.
However, they must follow the below conditions:
A prescription cannot be renewed for any period longer than your original prescription.

A prescription for longer than one year cannot be exceeded.

You may need to discuss further with your pharmacist regarding certain medications which cannot be extended as there are some which they're unable to prescribe.

There's a requirement for your doctor to be informed by your pharmacist of any extensions initiated.

Although under certain circumstances your pharmacist can extend your prescription, you will still need to consult your doctor for any new prescriptions after the renewal by your pharmacist.

Follow guidelines for cross-state prescription refills or abroad.
After your pharmacist has inspected your drug file and asked you some questions relating to your health, it may be that your pharmacist will not decide to extend your prescription, or they may extend it, but for a shorter period of time than the usually allowed maximum. Once he or she has explained that they won't be able to extend, they will suggest you consult with your doctor as soon as you can or they may refer you to another type of clinical professional.
What Else Can My Pharmacist Do?
Your local pharmacist has a range of ways they can help you with your prescription. Read below to see how you can get help adjusting prescriptions.
Your Pharmacist Can Adjust Prescriptions
The average doctor in the US and throughout the globe works incredibly long hours, so it's unsurprising that occasionally your doctor may make an error in your prescription, or may prescribe medication that isn't suitable.
Your local pharmacist can sometimes help you. Take a look below at the circumstances where during a course of treatment or a new prescription, your pharmacist may be able to adjust your medication.
Based on your own personal clinical framework such as your age, height, or kidney function to ensure you have the correct drug

To assist with the interactivity between two different drugs you are prescribed

To prevent any serious damage to your overall health

To help with any side effects you may be experiencing with any prescribed medication
Your pharmacist can make several different types of changes or adaptations to your prescription to help you reach the above targets. Take a look at the list below showing the kind of adjustments pharmacists are allowed to perform.
Your pharmacist will be able to alter the regularity or the time of day your medication is required to be taken

If you're experiencing any difficulties administering your meds such as having difficulty swallowing tablets, your pharmacist will, for example, be able to swap a tablet for a liquid form of drug

Your pharmacist will be able to change your dosage for a specific corrective outcome. Such as making sure correct blood pressure is attained, or to make sure you aren't experiencing any adverse effects

To help with the management of your meds, a pharmacist will be able to adjust the quantity
There may be other occasions where a pharmacist can prescribe your medication, such as substituting it for another type. Let's take a closer look at this below.
Substitute Your Medication

Sometimes your usual prescription might not be available any longer. To make sure your treatment plan is followed, your family pharmacist will be able to help in certain circumstances, to substitute medication.
First of all, your pharmacist will check with drug companies and any other pharmacies to confirm the shortage. Once that information is obtained, they'll then be able to temporarily replace a comparable drug, which is able to treat your ailment or condition.  
It's important that the substitute drug falls under the same drug class as the originally prescribed drug. It must be equally as safe for you and also offer the same type of benefits.
Often there may be shortages to the inventory of a few medications which will be a situation that your pharmacist won't necessarily have control over. If you're taking meds regularly, you will need to have a substitute to ensure you remain well and healthy.
Substitutions will not be in the form of replacing a well known branded drug for a more general drug which you may already be taking.
Another form of help your pharmacist can assist with is to prescribe medication for ailments where a doctors diagnosis isn't required. Let's have a closer look below.
Pharmacists Can Prescribe Medications When No Diagnosis Is Needed
To help you receive the best health care possible, your local pharmacist is authorized to offer a range of health-related services to help you get the best quality health care available. They'll be able to prescribe treatments for the below 11 health issues which are not required to have a diagnosis by a doctor.
Ailment
Smoking cessation
Head lice
Traveler's diarrhea
Malaria prophylaxis
Prophylaxis of acute mountain sickness
Prophylactic antibiotic treatment – in valve carriers
Prophylactic cytoprotective treatment (stomach) for at-risk patients
Emergency oral contraception
Hormonal contraception after prescribed emergency oral contraception
Prenatal vitamin supplementation (during/after pregnancy)
Pregnancy-related nausea/vomiting
Conclusion
We hope this article has helped you understand when your pharmacist has the power to prescribe drugs, who else can prescribe in relation to healthcare professionals and some interesting facts on other ways your pharmacist can help you with prescriptions.
If you have any questions about how Prescription Hope can help you or if you would like any more information, visit our website here. If you're having trouble affording any of the medications you've been prescribed, contact us, or visit the enrollment page to create an account and fill out an application to start saving.